Read Abstract: Language Convergence and Identity in Performance of Sama Bajau | Dr. Santamaria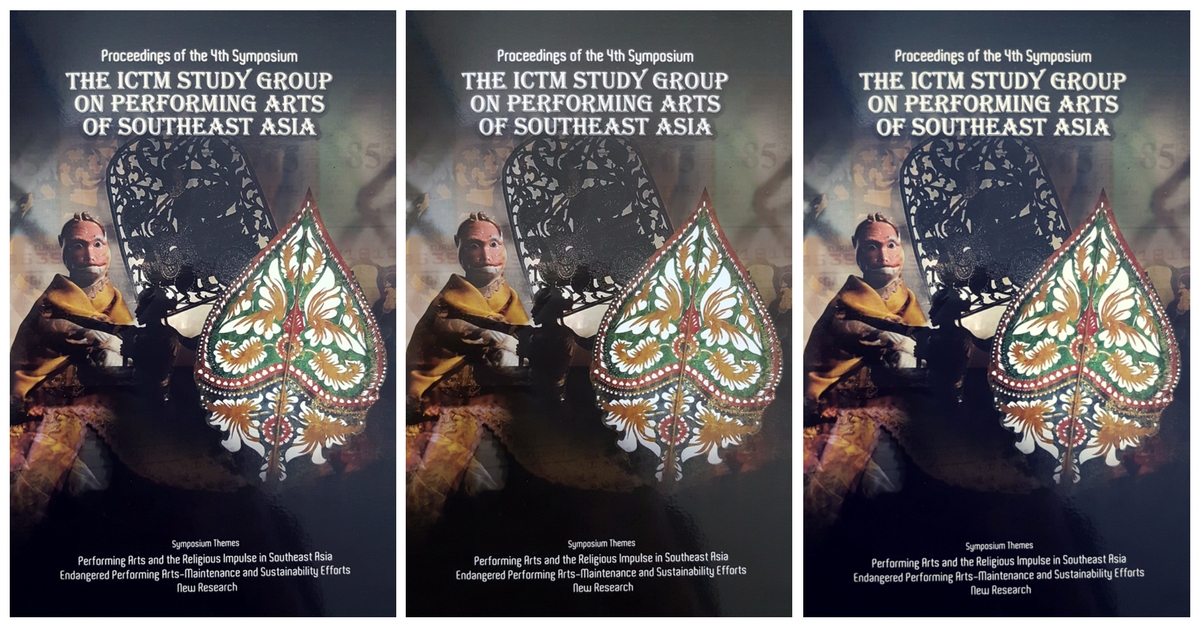 ---
Dr. MCM Santamaria's study on "Language Convergence and Identity in Performance: Exploring Intercultural Encounter in the Sama Bajau Sangbaian Pangingalan Tribute Songs" was published in a compilation alongside other studies that were presented at the 4th Symposium: The ICTM Study Group On Performing Arts of Southeast Asia.
ABSTRACT
Dr. Santamaria's work follows up on A. Kemp Palleson's work on the languages of Sama-Bajau peoples and how language convergences can be understood through the study of performance art:     
This article looks at the performance of the sangbaian pangingalan as a dynamic site of language convergence where nuanced usage may be observed.
The sangbaian pangingalan is a contemporary, linked song-and-dance expression found among the Sama-Bajau (Sama or Sinama-speaking) peoples of the southern Philippines and Sabah, Malaysia. It is usually performed during maglami-lami or merry-making sessions that precede wedding evening celebrations. Unlike the pangsangbay, the sangbaian pangingalan is not accompanied by a gabbang. Instead it is accompanied by a synthesizer or electronic organ that have in recent times largely replaced the gabbang bamboo xylophone and kulintangan knobbed gong ensemble traditions (Ellorin, 2011). Recent developments in digital technology have rendered video-recording affordable to many practitioners in the field. This article looks at the texts of four sangbaian pangingalan songs from three VCD/DVD albums.
ABOUT THE ORGANIZERS
The 4th Symposium: The ICTM Study Group On Performing Arts of Southeast Asia was sponsored and hosted by the Universiti Sains Malaysia and the Ministry of Tourism and Culture of Malaysia last year in Georgetown, Penang, from 31 July to 6 August. The symposium focused on developing and propagating research into the performing arts of the Southeast Asian region. The research studies presented centered three themes: Performing Arts and the Religious Impulse in Southeast Asia, Endangered Performing Arts-Maintenance and Sustainability Efforts, and New Research. 
ABOUT THE AUTHOR
Professor MCM Santamaria has a Doctor of Law in Political Science from Kyoto University, Japan. His research interests include Performance Studies, Politics, Japan and Southeast Asia, and Sama-Bajau studies. He teaches several graduate courses at the UP Asian Center that cover Japanese Culture and Society, Philippine Artistic Expressions, Southeast Asian Culture and Society, and Theater and Society in East Asia, among others. View his faculty profile. 
---
The UP Asian Center offers M.A. degrees in Asian Studies with four fields of specialization: Northeast Asia, Southeast Asia, South Asia, and West Asia. The Center also has an M.A. program in Philippine Studies that allows students to major in Philippine society and culture, Philippine foreign relations, or Philippine development studies. The Center offers a Ph.D. program in Philippine Studies in conjunction with the College of Arts and Letters and the College of Social Sciences and Philosophy. Get an overview of these programs. The Asian Center also houses a peer-reviewed, open-access journal, Asian Studies: Journal of Critical Perspectives on Asia. It has published several books and monographs, andxhosts or organizes various lectures and conferences.