A Passage to India: UP Asian Center Student Joins Six-Week Summer School in New Delhi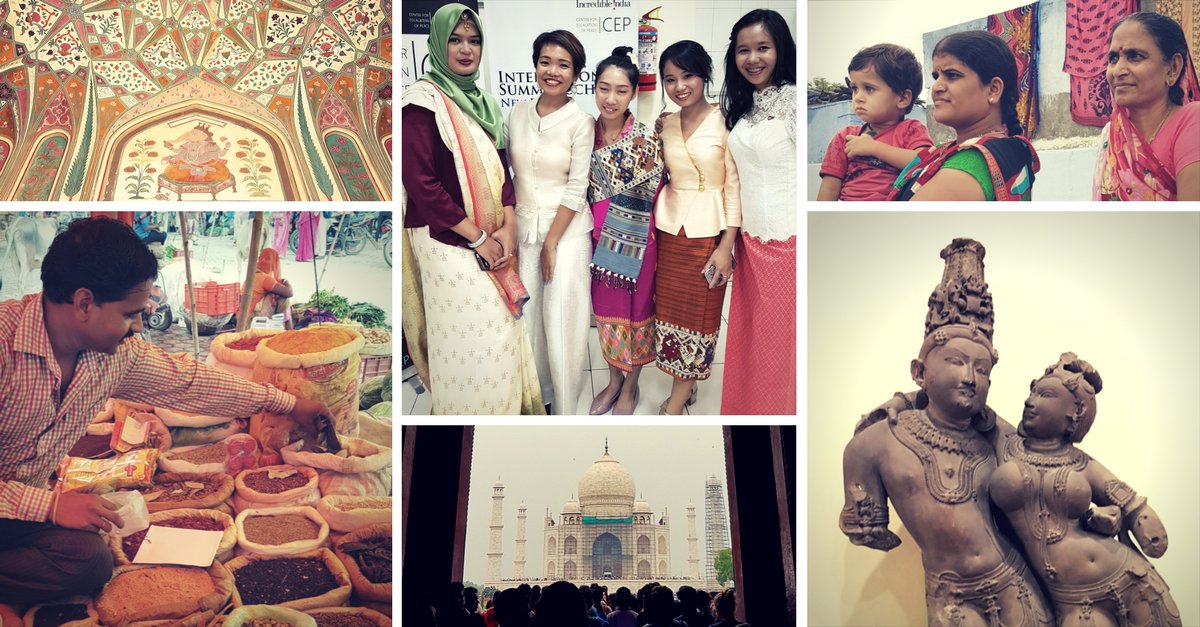 Photos by Misha Borbon during the Summer School
---
Misha Borbon, a student of the UP Asian Center taking up her Masters in Asian Studies and specializing in Southeast Asia, took part in the International Summer School, New Delhi Program in New Delhi, India from 26 June to 3 August 2017.
Ms. Borbon participated in a four-week summer course on Indian politics, economy, sociology, and history at Jawaharlal Nehru University with other students from over fifteen countries. The program culminated in a two-week fieldwork in Jhalawar in collaboration with non-profit organization Ritinjali.
Between the studies and engagements with development and diplomatic practitioners, Ms. Borbon joined students on tour of some of India's most iconic and historic sites, including the Taj Mahal in Agra, the Amber Fort in Jaipur, and Humayon's Tomb, the Red Fort, and the Jama Masjid in Old Delhi.  
ABOUT THE PROGRAM
The International Summer School, New Delhi is a program managed by the Center for Escalation of Peace with the support of the Ministry for External Affairs of India. It is aimed at "promoting international goodwill and cross-cultural dialogue amongst promising young individuals, developing their potential as future leaders in government, business and civil society; with India as a study model, it offers undergraduate course modules and experiences that introduce the students to a range of issues and debates that are shaping contemporary developing societies
ABOUT THE ORGANIZERS
The National Youth Commission with the support of the ASEAN Secretariat oversees the selection and participation of Philippine delegates to the ISS, New Delhi Program. ISS, New Delhi is an initiative of the Center for Escalation of Peace, a non-profit organization based in New Delhi, with the support of the Ministry of External Affairs. Jawaharlal Nehru University was this year's academic partner.
---
The UP Asian Center offers M.A. programs in Asian Studies with four fields of specialization: Northeast Asia, Southeast Asia, South Asia, and West Asia. The Center also has an M.A. program in Philippine Studies that allows students to major in Philippine society and culture, Philippine foreign relations, or Philippine development studies. The Center offers a Ph.D. program in Philippine Studies in conjunction with the College of Arts and Letters and the College of Social Sciences and Philosophy. Get an overview of these programs. The Asian Center also houses a peer-reviewed, open-access journal, Asian Studies: Journal of Critical Perspectives on Asia. It has published several books and monographs, and hosts or organizes various lectures and conferences.