Professors Cañete and Santamaria of the UP Asian Center, Editors of Humanities Diliman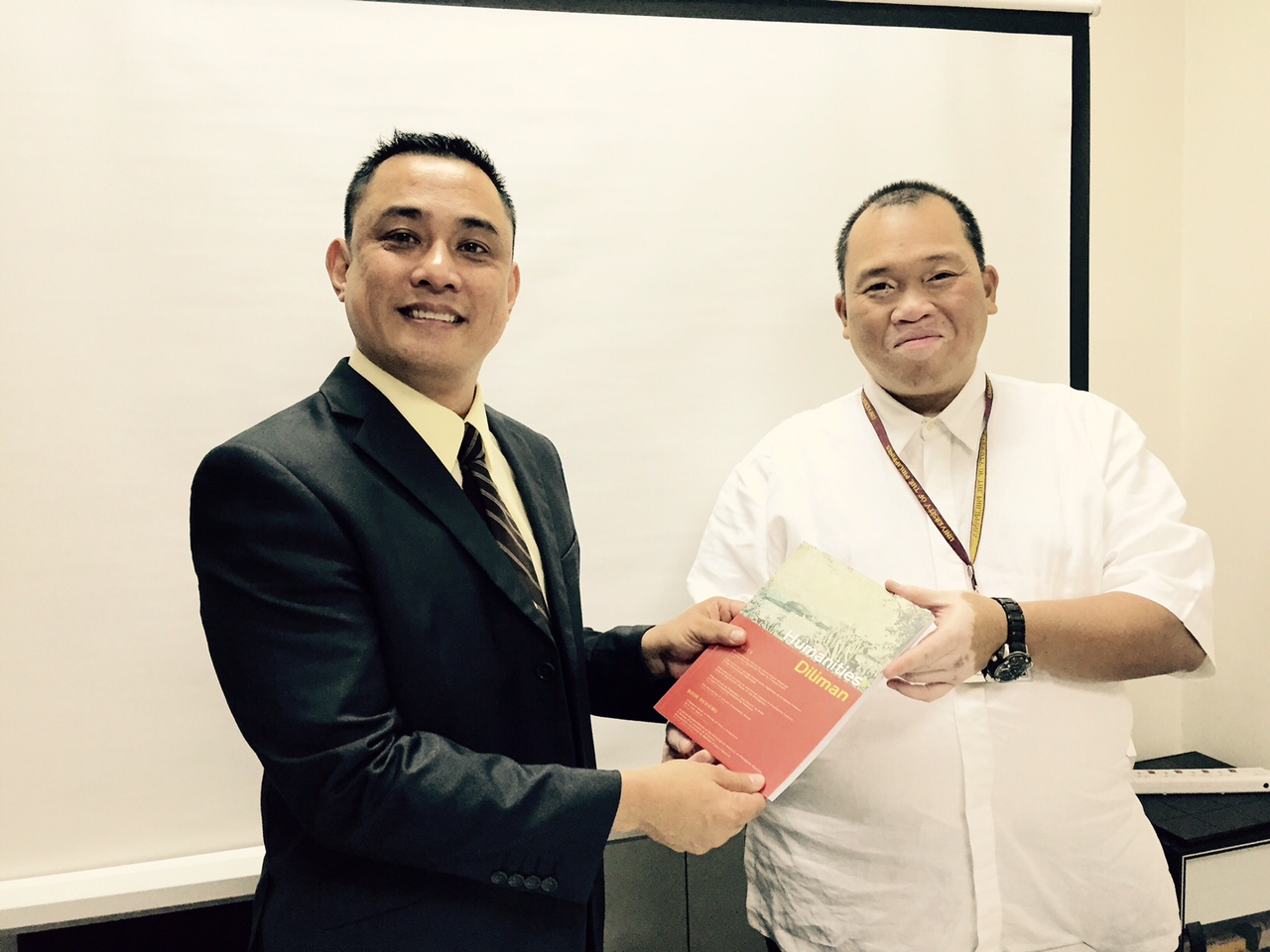 Dr. Reuben Ramas Cañete and Dr. MCM Santamaria will serve a one-year term each as editors of Humanities Diliman, indexed in SCOPUS. The journal is published by the University of the Philippines Diliman thru the Office of the Vice Chancellor for Research and Development. Dr. Cañete and Dr. Santamaria were appointed editor in chief and associate editor, respectively. Both are professors of the Asian Center and were named UP Artists.

Humanities Diliman

is "an internationally refereed journal for the humanities which comes out semi-annually. An open-access journal, it is multilingual and both disciplinal and multi-disciplinary. Humanities Diliman promotes scholarship in the arts and humanities in the Philippines, as well as international synergies, especially with scholars on Southeast Asia. Manuscripts and reviews are welcome."
Professor Cañete has a Ph.D. in Philippine Studies from UP Diliman and specializes on political aesthetics, masculinity studies, and the preservation and promotion of local artistic traditions in Cebu and Bulacan.  At present, he is Assistant to the Dean for Cultural Affairs, curator of the Asian Center Museum, and is part of the Executive Council of the National Committee on Visual Arts, National Commission for Culture and the Arts. Visit his faculty profile.
MCM Santamaria finished his Doctor of Law in Political Science at Kyoto University. He has taught courses on and written much about Japanese politics, culture, and society; Southeast Asian culture and society; and Philippine artistic expressions. He is currently artistic director of Bunga Arts Link, a group that performs southern Philippine dances. Visit his faculty profile.


Santamaria and Cañete co-authored "Sulu sojourns: Photo-ethnography and political discourses on four ethno-linguistic groups in the Sulu and Tawi-Tawi Archipelagoes" along with Marc San Valentin. The article was published in the

Philippine Political Science Journal

last December.


Photo: Reuben Ramas Cañete (R) and MCM Santamaria (L)

---
The Asian Center offers M.A. degrees in Asian Studies with four fields of specialization: Northeast Asia, Southeast Asia, South Asia, and West Asia. The Center also has an M.A. program in Philippine Studies that allows students to major in Philippine society and culture, Philippine foreign relations, or Philippine development studies. The Center offers a Ph.D. program in Philippine Studies in conjunction with the College of Arts and Letters and the College of Social Sciences and Philosophy. Click here for an overview of the Asian Center's graduate program. Download the latest issue of Asian Studies: Journal of Critical Perspectives on Asia