Read: 'ASEAN's Attitude Toward Civil Society' by Dr. Eduardo Tadem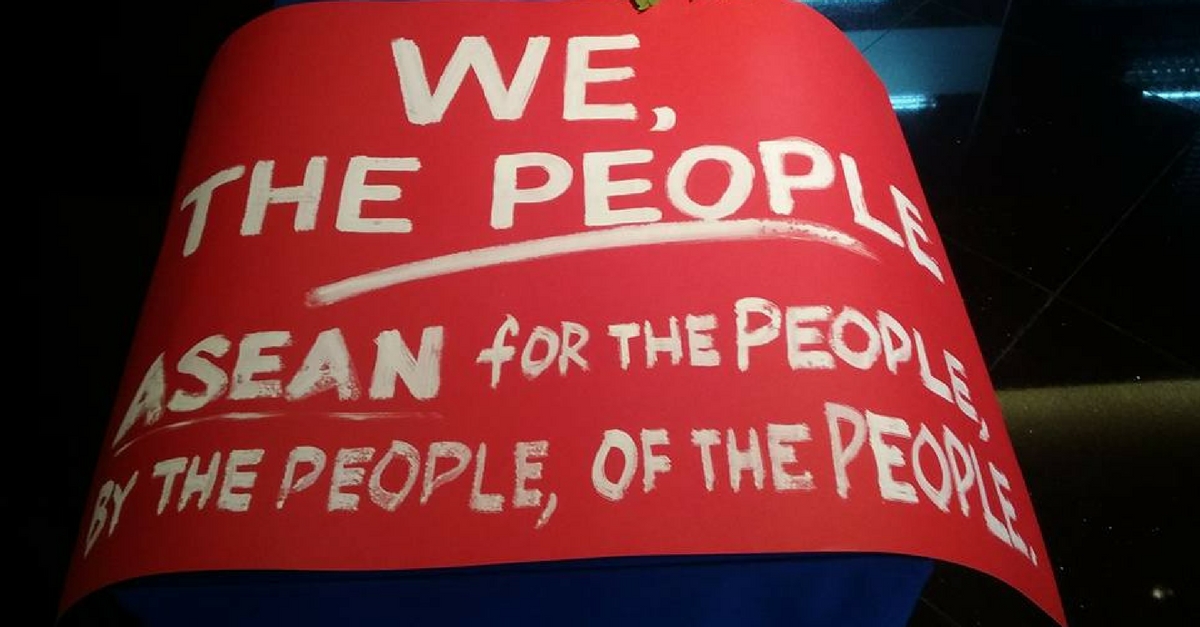 Photo: Taken from the Facebook page of the ASEAN Civil Society Conference/ASEAN People's Forum.
---
In a brief essay published in the Inquirer, Dr. Eduardo Tadem, Professorial Lecturer at the UP Asian Center, writes that "the relationship between the Association of Southeast Asian Nations or Asean and civil society organizations (CSOs) has been a thorny one throughout 11 years of engagement. This is despite the fact that Asean has explicitly recognized the role that CSOs can play in the region. The main forum for CSO engagement with Asean is the Asean Civil Society Conference/Asean Peoples' Forum (ACSC/APF)."
However, he continues, "Asean's recognition of CSOs is inconsistent given that in the 2007 Asean Charter and in its main 2025 blueprint, there is no mention of CSOs at all."
The problem, according to Dr. Tadem, "lies in how the body officially defines CSOs," which are seen by ASEAN as "non-profit organization[s] of ASEAN entities, natural or juridical....that promotes, strengthens and helps realise the aims and objectives of the Asean Community and its three Pillars."

This, for Dr. Tadem, is contrary to "internationally accepted definitions of CSOs," under which CSOs are and should be autonomous of state control. The ASEAN definition, more importantly, is counterproductive because it hampers genuine, two-way dialogue between ASEAN and CSOs. 
Dr. Eduardo C. Tadem specializes in rural development, agrarian reform, and the peasantry, among other topics. He handles graduate courses on Southeast Asia. His most recent publication is "Technocracy and the Peasantry: Martial Law Development Paradigms and Philippine Agrarian Reform," 2015. Journal of Contemporary Asia, Vol. 45. No.3.  He has a PhD in Southeast Asian Studies from the National University of Singapore. View his full faculty profile.
---
The Asian Center offers M.A. degrees in Asian Studies with four fields of specialization: Northeast Asia, Southeast Asia, South Asia, and West Asia. The Center also has an M.A. program in Philippine Studies that allows students to major in Philippine society and culture, Philippine foreign relations, or Philippine development studies. The Center offers a Ph.D. program in Philippine Studies in conjunction with the College of Arts and Letters and the College of Social Sciences and Philosophy. For an overview of these graduate programs, click here. The Asian Center also publishes Asian Studies: Journal of Critical Perspectives on Asia, the latest issue of which can be downloaded at the journal's website. View recent and upcoming Lectures & Conferences and read other News & Announcements. Join our mailing list to receive invitations to lectures, conferences, etc.