Download FREE: Dean Santarita Discusses How ASEAN Can Facilitate Labor Mobility in the Region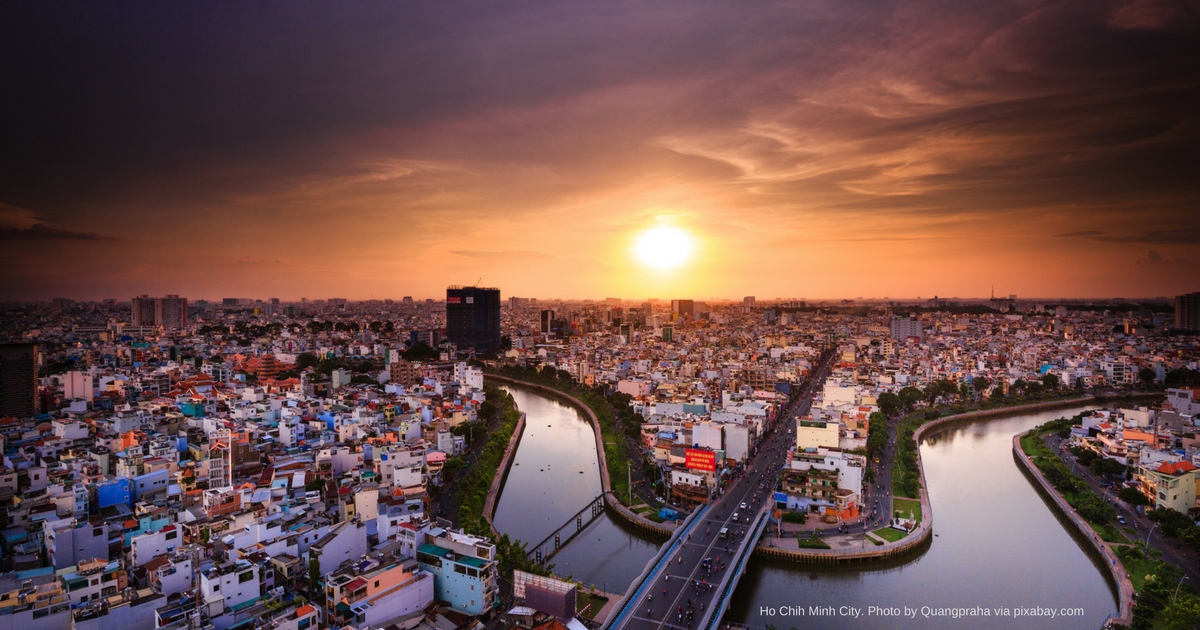 Dr. Joefe Santarita, Dean of the UP Asian Center, wrote a discussion paper on "Challenges to Implementing Mutual Recognition Arrangements (MRAs): Effects on Human Capital Mobility in Southeast Asia" for CIFAL Philippines. In his article, which can be downloaded free, he discusses the factors that impede the implementation of MRAs, and underlines the critical role of MRAs on shaping human capital mobility in the region.
ABSTRACT
To complement regionalism, new regionalism in particular, regionalization as a process is expected to come into full circle in facilitating wider mobility of people, especially the professionals and skilled workers within and beyond the region. In Southeast Asia human capital mobility has played an important role in the development of various economies, especially in trade in services and goods. Despite the long existence of the Association of Southeast Asian Nations (ASEAN) as a regional body, and after two decades and two years of the implementation of the ASEAN Framework Agreement on Services (AFAS) in 1995 and of the MRAs in 2014, human capital mobility has not been fully realized. This paper scrutinizes the factors and challenges that impede or hinder the full implementation of the mechanisms that are supposedly designed to facilitate free movement of skilled workers and professionals. Moreover, the paper offers some suggestions on how to address the said challenges.
EXCERPT FROM THE CONCLUSION
"In order to address several challenges, particularly in allowing for managed mobility or facilitated entry for the movement of natural persons engaged in trade in goods, services, and investments, according to the prevailing regulations of the receiving country, ASEAN must work to facilitate the issuance of visas and employment passes for ASEAN professionals and skilled workers who are engaged in cross-border trade and investment related activities. Moreover, in facilitating the free flow of services, ASEAN is also working towards harmonization and standardization with a view to facilitate such movement within the region. ASEAN has enhanced cooperation among ASEAN University Network (AUN) members to increase mobility for both students and staff within the region. The regional body, furthermore, has facilitated the development of core competencies and qualifications for job and occupational trainers' skills required in the priority services sectors and in other services sectors, as well as strengthening the research capabilities of each ASEAN member country in terms of promoting skills, job placements, and developing labor market information networks among ASEAN member countries.
These actions, however, are just initial steps that can be further improved along the way. In order to facilitate much freer mobilization, member countries must be willing to repeal or modify their respective labor laws without surrendering their sovereignty. It is in order to have joint meetings of law and labor ministers of all countries in the region to sort out the differences and explore commonalities that will permit human capital mobility in Southeast Asia. It should be noted that mobility is not just the concern of labor departments..."
ABOUT THE AUTHOR
Dean Santarita specializes in Indian studies, migration studies, Philippine culture and society, maritime history and Southeast Asian political economy. Dr. Santarita, who obtained his Ph.D. in South Asian Studies from the National University of Singapore, handles several graduate courses at the UP Asian Center, including those on Regionalism and Community Building in Asia, Modern Asia, and Asia in Antiquity, among others. Visit his faculty profile.
---

The Asian Center offers M.A. degrees in Asian Studies with four fields of specialization: Northeast Asia, Southeast Asia, South Asia, and West Asia. The Center also has an M.A. program in Philippine Studies that allows students to major in Philippine society and culture, Philippine foreign relations, or Philippine development studies. The Center offers a Ph.D. program in Philippine Studies in conjunction with the College of Arts and Letters and the College of Social Sciences and Philosophy. For an overview of these graduate programs, click here. The Asian Center also publishes Asian Studies: Journal of Critical Perspectives on Asia, the latest issue of which can be downloaded at the journal's website. For other news and upcoming events at the Asian Center, click here.