Japan Foundation Manila Donates 88 Books on Japan to UP Asian Center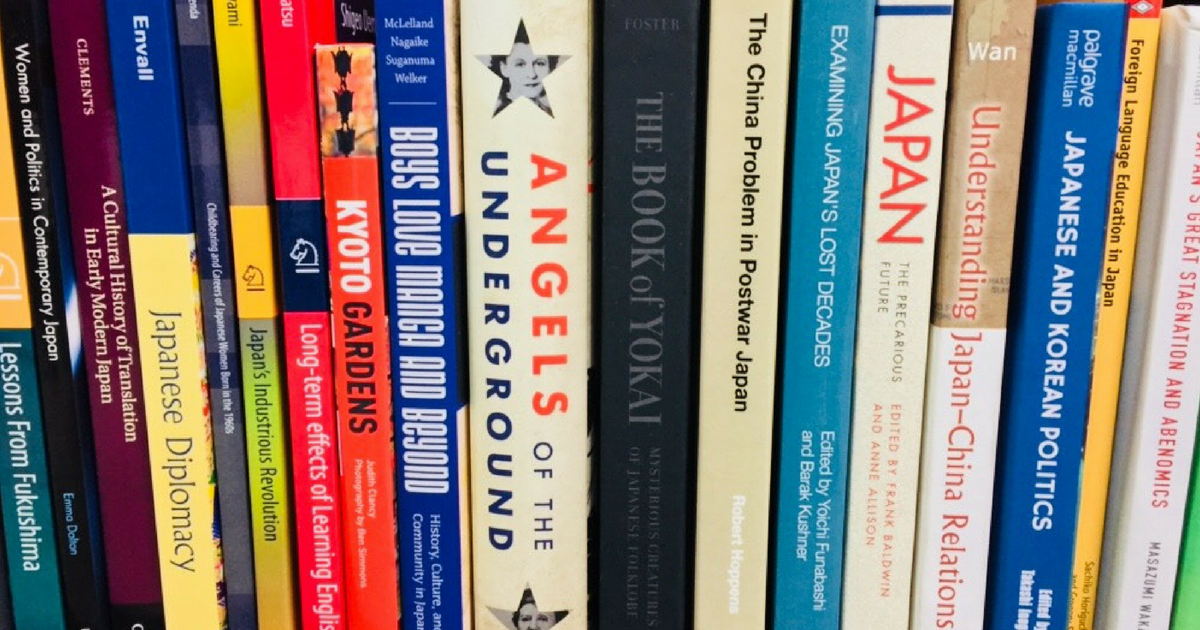 Photo: Several books donated by the Japan Foundation
---
The Japan Foundation recently donated 88 books on Japan to the library of the Asian Center, University of the Philippines Diliman. Given as part of the Japan Foundation Library Support Grant for Fiscal Year 2017–2018, the books serve as great additions to the Asian Center's Japan Studies collection, and cover history, economics, international relations, and popular culture. The books will prove useful to researchers on Japan. including Asian Center students majoring in Japan under the Asian Studies graduate (MA) program.  
The books will be processed by the library before they can be borrowed. For more information, please contact the UP Asian Center library at 981.8500 local 3579 or email This email address is being protected from spambots. You need JavaScript enabled to view it.
The Asian Center has received several library grants from the Japan Foundation, as well as publication grants that have helped fund two issues of "Asian Studies: Journal of Critical Perspectives on Asia," one on Emerging Asian Communities in the Philippines, and another on Filipino Nurse Migration to Japan under the Japan-Philippines Economic Partnership Agreement. Both issues may be downloaded for free. The journal has been published by the UP Asian Center since 1963. 
The Japan Foundation offers grants for research and other undertakings. Visit the Japan Foundation Manila for more information. The UP Asian Center offers four areas of specialization under MA programs in Asian Studies, including  Northeast Asia with a country focus on Japan, China or Korea. 
---
The Asian Center offers M.A. degrees in Asian Studies with four fields of specialization: Northeast Asia, Southeast Asia, South Asia, and West Asia. The Center also has an M.A. program in Philippine Studies that allows students to major in Philippine society and culture, Philippine foreign relations, or Philippine development studies. The Center offers a Ph.D. program in Philippine Studies in conjunction with the College of Arts and Letters and the College of Social Sciences and Philosophy. For an overview of these graduate programs, click here. The Asian Center also publishes Asian Studies: Journal of Critical Perspectives on Asia, the latest issue of which can be downloaded at the journal's website. For other news and upcoming events at the Asian Center, click here.