Sylvano Dong-E Mahiwo, Ph.D. (1951–2015)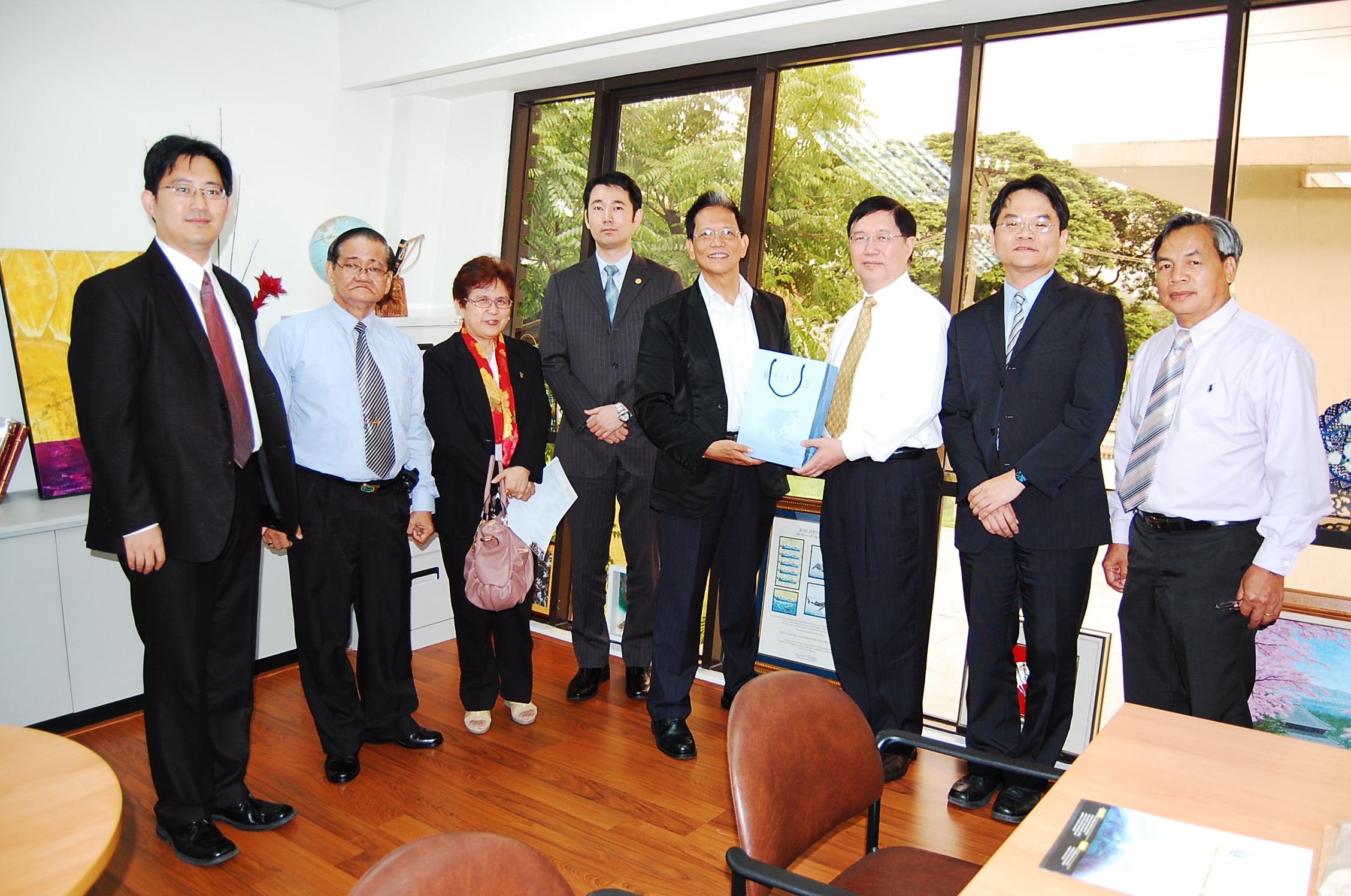 Dr. Sylvano Dong-E Mahiwo, Professor at the Asian Center, University of the Philippines Diliman, passed away on Monday, 20 July 2015. He was 64.
Professor Mahiwo came to the Asian Center in 1989, when he was appointed Assistant Professor. He occupied several administrative positions in the college, serving as College Secretary, Assistant to the Dean for Administration, and coordinator for the Research and Special Studies office.  Throughout his academic career at the Asian Center, Professor Mahiwo taught various graduate-level courses on Japanese foreign policy, public administration, politics, society, and culture; on international relations (ASEAN and Northeast Asia); and on Philippine external relations, among others. 

Photo: Dr. Sylvano Mahiwo (R) during a lecture organized by the Philippine Taiwan Friendship Society and held at the Asian Center in May 2011.

Dr. Mahiwo holds a BA in Sociology/Philosophy from Sophia University (1974) and finished his MA in Public Administration at the College of Public Administration, University of the Philippines Diliman (1979). He obtained his Ph.D. in International Relations from the University of Tokyo in 1991 with a dissertation, "Postwar Japan's Human and Cultural Foreign Policy: A Focus on the ASEAN."
A fluent Nihonggo speaker, Professor Mahiwo was a Fellow of the Japan Solidarity Committee for Asian Alumni (1991) and of the Japan Foundation (1981–1982, 1988–1989). He worked as a consultant for various Japanese organizations and was Assistant to the Secretary-General and Interpreter/Translator at the Japanese Chamber of Commerce and Industry of the Philippines, Inc. from 1974–1976. In April 1990, he served as interpreter during UP President Jose Abueva's visit to Soka University in Tokyo.
Professor Mahiwo took part in various initiatives strengthening Philippines-Japan relations; in 1990, he was a member of the Japan Committee for the Coordination of the Signing of the UP-Todai Academic Exchange Agreement and organized an international symposium, "New Era in ASEAN-Japan Relations: State, Nation, People" in February 1994. He was founder of the Japan Studies Society in the Philippines and served as Director of the Philippine Association of Japanese Ministry of Education Scholars. Dr. Mahiwo was also Director and Founding Member of the Association of Philippine Private Alumni of Japanese Universities and a member of the Asiatic Society in Tokyo, Japan.
His research interests include state and non-state dynamics; international organizations; Philippines-Japan relations; and state and nonstate dynamics, among others. He is the author of "The Evolution of Japan's Postwar Cultural Diplomacy: A Theoretical Interpretation," which was published in Asian Studies in 1991 and "Interface in the Meta-nation state Dynamics of Philippines & Japan," which appeared in the book, Junctions between Filipinos and Japanese: Transborder Insights and Reminiscences (2007), edited by himself and Arnold M. Azurin. He is the editor of "Society and Culture: The Asian Heritage: Festschrift for Juan R. Francisco, Ph. D., which was published by the Asian Center in 1999. In 2008, he translated Yukio Imagawa's "Kambodia to Nippon" (Cambodia and Japan) from Nippongo to English. Click here for a partial list of his other publications.
A necrological service for Professor Sylvano Mahiwo will be held on Friday, 24 July 2015, 8 am to 10 am at the UP Diliman Chapel.
---
Last updated: 5 August 2015; 1423 PM