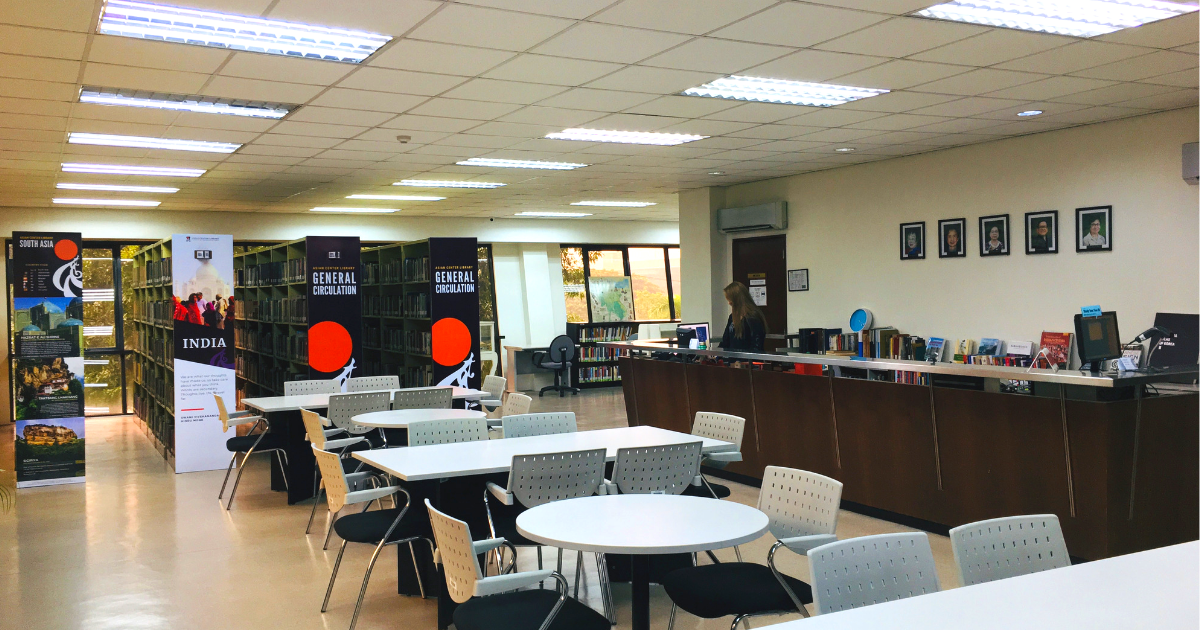 The Asian Center Library, established in 1956, provides bibliographic support to the teaching and research programs of the Center. Its primary functions include acquiring, organizing, and disseminating information materials needed by the students, faculty and staff.
The UP Asian Center hosts an Asian Studies Collection, which consists of extensive resource materials, both printed and non-printed, on Asia. Most of the materials are written in English, as well as in various local languages in Asia, such as Filipino, Chinese, Japanese, Korean, Indian, and Thai, among others. It is classified according to the four main geographic areas of concentration of the Asian Center's academic and research programs: Southeast Asia, Northeast Asia, South Asia and West Asia.
The collection covers resources on the socio-cultural, economic, and political aspects of the countries that span the breadth of these four main Asian regions. Supplementing this is the General Collection of books and monographs on the social sciences, and some country-specific studies outside of, but with relevance to the Asian region.
SCHEDULE
The Asian Center library is open from Mondays to Saturdays, 8:00 a.m. to 6:00 p.m (no lunch break).
---
The Asian Center offers M.A. degrees in Asian Studies with four fields of specialization: Northeast Asia, Southeast Asia, South Asia, and West Asia. The Center also has an M.A. program in Philippine Studies that allows students to major in Philippine society and culture, Philippine foreign relations, or Philippine development studies. The Center offers a Ph.D. program in Philippine Studies in conjunction with the College of Arts and Letters and the College of Social Sciences and Philosophy. For an overview of these graduate programs, click here. The Asian Center also publishes Asian Studies: Journal of Critical Perspectives on Asia, the latest issue of which can be downloaded at the journal's website.