Read FREE: 'Challenging ADB's Immunity' | A Critique of Some ADB Loans to the Philippines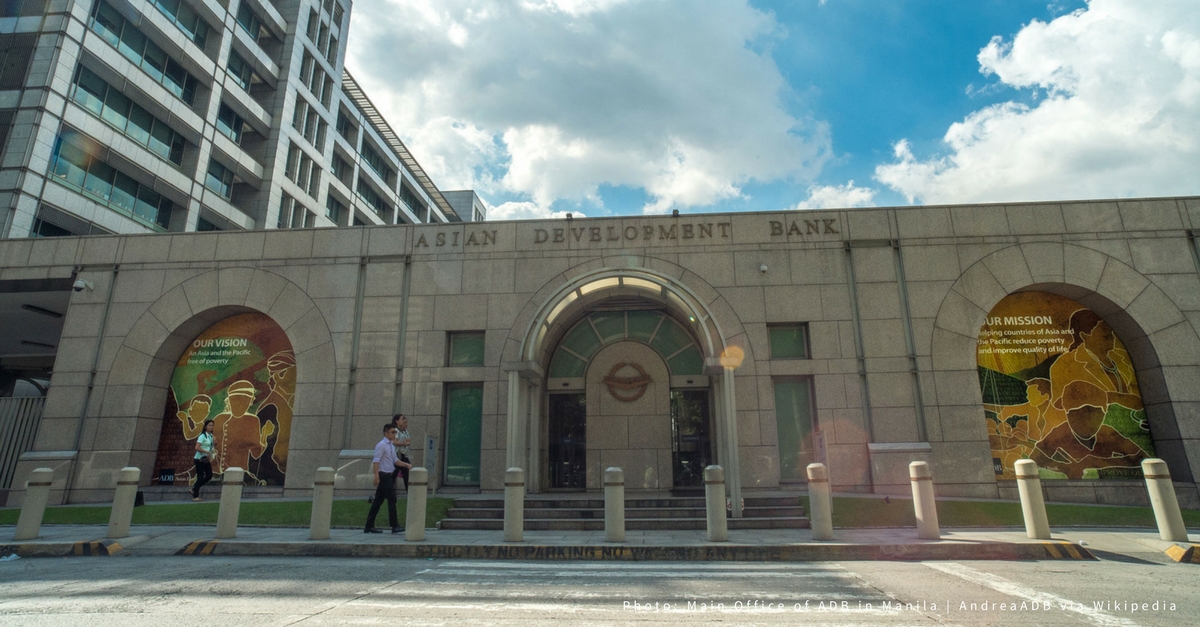 Photo: Main Office of ADB in Manila. By AndreaADB via Wikipedia.
---
In a new essay published in the Inquirer, "Challenging ADB's Immunity," Dr. Ed Tadem of the UP Asian Center explains that several loans of the Asian Development Bank (ADB) to the Philippines, amounting to $637 million,  have been deemed illegitimate by the Freedom from Debt Coalition.
These ADB loans pertain to the "Power Sector Development Program, Sixth Road Project, Agrarian Reform Communities Project, Southern Philippines Irrigation Sector Project, and Irrigation Systems Improvement (PH-1049)."  And their illegitimacy arises from any of these reasons:
".....absence of environmental and health safeguards, lack of thorough study, long delays in implementation, unmet targets, questionable "bailout" of corporate debts, and labor rights violations, wrong feasibility assumptions and faulty project design, lack of social preparation, bloated budgets, misuse of equipment, transfer of management cost to farmer-beneficiaries, no protection for beneficiaries from unjust corporate practices, and no proper consultation with farmers."
Dr. Eduardo C. Tadem specializes in rural development, agrarian reform, and the peasantry, among other topics. He handles graduate courses on Southeast Asia. His most recent publication is "Technocracy and the Peasantry: Martial Law Development Paradigms and Philippine Agrarian Reform," 2015. Journal of Contemporary Asia, Vol. 45. No.3.  He has a PhD in Southeast Asian Studies from the National University of Singapore. View his full faculty profile.
---
The Asian Center offers M.A. degrees in Asian Studies with four fields of specialization: Northeast Asia, Southeast Asia, South Asia, and West Asia. The Center also has an M.A. program in Philippine Studies that allows students to major in Philippine society and culture, Philippine foreign relations, or Philippine development studies. The Center offers a Ph.D. program in Philippine Studies in conjunction with the College of Arts and Letters and the College of Social Sciences and Philosophy. For an overview of these graduate programs, click here. The Asian Center also publishes Asian Studies: Journal of Critical Perspectives on Asia, the latest issue of which can be downloaded at the journal's website. View recent and upcoming Lectures & Conferences and read other News & Announcements. Join our mailing list to receive invitations to lectures, conferences, etc.