Editors of 'Asian Studies' and UP-Based Journals Attend SEASREP's Academic Journal Symposium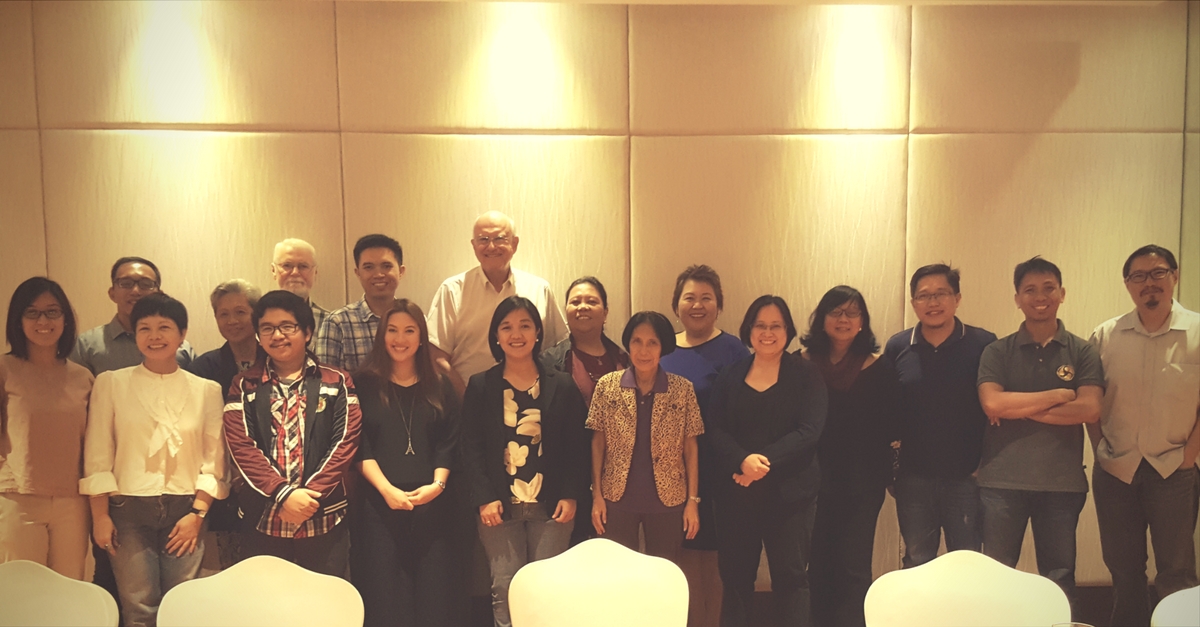 Photo: Participants in the SEASREP Journal Symposium, 21 February 2017. SEASREP Office. 
---
Mr. Janus Nolasco, Managing Editor of Asian Studies: Journal of Critical Perspectives on Asia, was invited to a symposium on academic journals that was held on 21 February 2017 at the Waterfront Manila Pavilion Hotel and Casino in Manila.
Organized by the Southeast Asian Studies Regional Exchange Program (SEASREP), the day-long symposium aimed to "give publishers and editors of scholarly journals an opportunity to discuss publishing trends, and obstacles they face in producing and distributing journals at a time when academic publishing is undergoing disruptive change."
The resource person was Dr. Paul Kratoska, Publishing Director of National University of Singapore Press. Topics covered included:
Asian Publications and Asian Studies: Channels for Scholarly Communication

Asian Publications: Quality Control, Prestige, and Recognition

Citation Indexes, Search Engines and Discoverability

Digital Publication
The issues raised and discussed by the participants include the need for indexing systems that are alternative or complementary to that of Thomson Reuters such as that of the Thai Citation Index; the role and space for non-English publications; the pressure to publish in English, even among Asian scholars; the lack of editors for English-language material in Asia; lack of marketing to English-language readers; and the need for intra-Asian publishing and joint marketing arrangements among publishers in Asia.
For his part, Mr. Nolasco shared some of his experiences working in Asian Studies, and proposed in particular a way to disseminate research published within journals to a larger reading public and academic community in and out of Asia.
One way to do so, he said, is to "publish not just abstracts in English but to write summaries of journal publications for a general audience, which can then be published, free, in university-, college-, or department-level websites or blogs."  
Also invited to the symposium were editors or staff of UP-based journals:
Staff from various UP Diliman offices were also present:
Ria Santos Natividad (UP Press)

Nestor de Guzman (UP Press)

Elvira Lapuz (Main Library)

Patricia Muli (Office of the Vice Chancellor for Research and Development)
Rounding up the list of participants were: Karina Bolasco of Ateneo de Manila University Press, Ms. Christine Dulnuan of the National Historical Commission of the Philippines; Dr. Feorillo Demetrio III, De La Salle University Manila; Dr. Susan Lopez-Nerney and Dr. Paul Nerney, both academic writing consultants.
---
The Asian Center offers M.A. degrees in Asian Studies with four fields of specialization: Northeast Asia, Southeast Asia, South Asia, and West Asia. The Center also has an M.A. program in Philippine Studies that allows students to major in Philippine society and culture, Philippine foreign relations, or Philippine development studies. The Center offers a Ph.D. program in Philippine Studies in conjunction with the College of Arts and Letters and the College of Social Sciences and Philosophy. For an overview of these graduate programs, click here. The Asian Center also publishes Asian Studies: Journal of Critical Perspectives on Asia, the latest issue of which can be downloaded at the journal's website. View recent and upcoming Lectures & Conferences and read other News & Announcements. Join our mailing list to receive invitations to lectures, conferences, etc.