Job Opportunities: Join Us@UP Asian Center

Thank you for your interest in working @ UP Asian Center. To receive email notifications announcing job openings at the UP Asian Center, please sign up in the mailing list (s) below.
FACULTY POSITIONS • NONFACULTY POSITIONS
For other job opportunities @ UP Diliman, you can also visit the Job Openings page of the Human Resources Development Office. For further inquiries, please email This email address is being protected from spambots. You need JavaScript enabled to view it..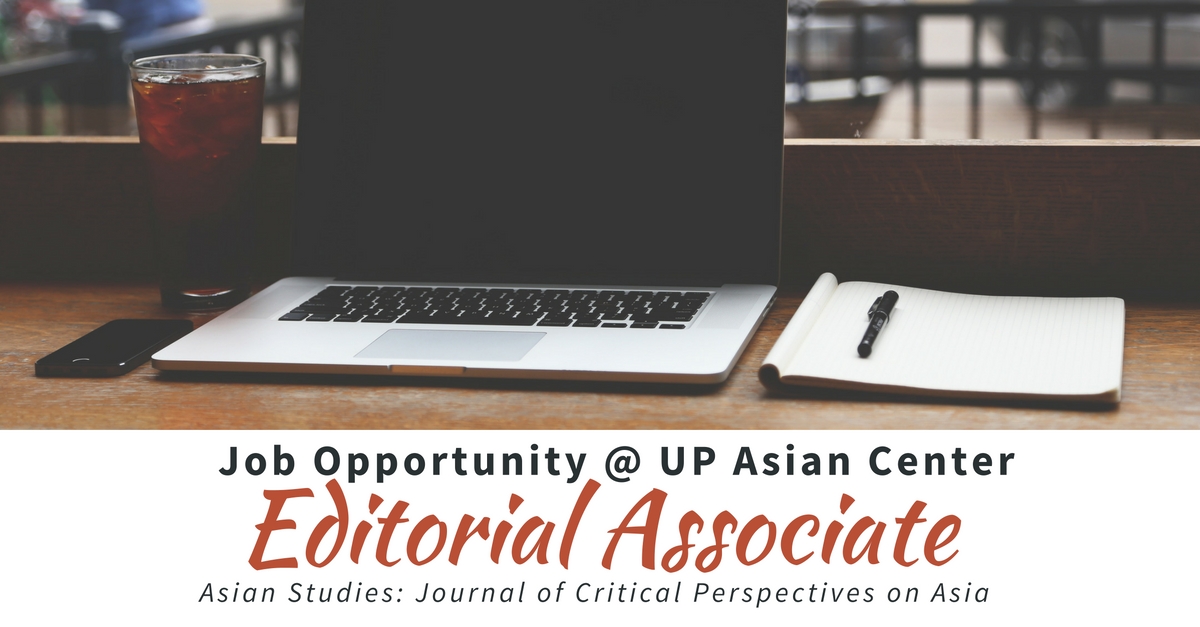 The Asian Center, University of the Philippines Diliman is looking for one (1) editorial associate for its Information and Publications Office, including the editorial office of Asian Studies: Journal of Critical Perspectives on Asia.