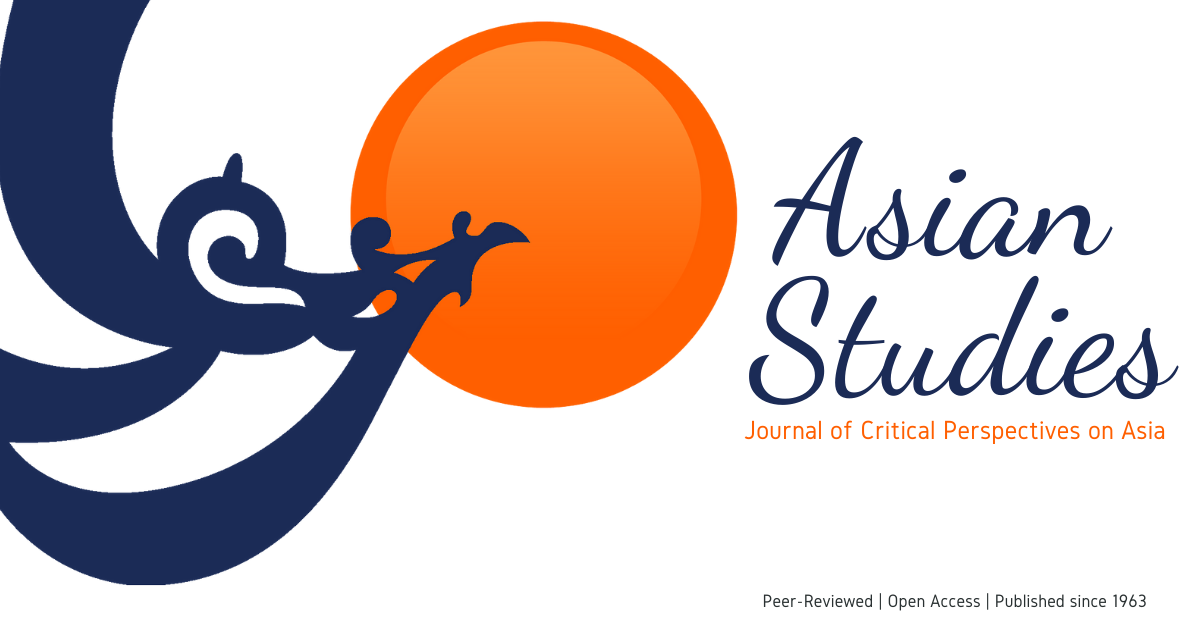 Asian Studies: Journal of Critical Perspectives on Asia, a peer-reviewed journal published since 1963 by the Asian Center, University of the Philippines Diliman, welcomes original contributions in the form of:
Full-length research articles (6,000–10,000 words, including references)
Reviews (1,000 words)
Essays, review essays, research notes, commentaries (1,000–4,000 words)
Literary writings (poetry and short fiction), and
Travel narratives (1,000 words)
Individual Papers or Themed Issues
The journal accepts individual submissions or themed issues with four manuscripts each. Submissions must pertain to the social sciences and/or the humanities, including cultural studies.
VIEW FULL SUBMISSION GUIDELINES
There is no deadline for submission. Manuscripts are welcome all-year round.
About the Journal
Promoting original and penetrating research, Asian Studies: Journal of Critical Perspectives on Asia offers novel and alternative interpretations of Asian experiences, helps deepen the understanding of the region, and enlivens debates on issues affecting Asian peoples and societies.
One of the pioneering journals of its kind in Asia, Asian Studies offers a critical, multidisciplinary platform where scholars, practitioners, and activists can publish research that draws on the theories and perspectives from the social sciences, humanities, and/or cultural studies. Published twice a year, it features research articles, commentaries, reviews, literary works, and travel narratives.
---
The Asian Center offers M.A. degrees in Asian Studies with four fields of specialization: Northeast Asia, Southeast Asia, South Asia, and West Asia. The Center also has an M.A. program in Philippine Studies that allows students to major in Philippine society and culture, Philippine foreign relations, or Philippine development studies. The Center offers a Ph.D. program in Philippine Studies in conjunction with the College of Arts and Letters and the College of Social Sciences and Philosophy. For an overview of these graduate programs, click here. The Asian Center also publishes Asian Studies: Journal of Critical Perspectives on Asia.